Les caractéristiques structurelles spéciales et les accessoires spécifiques du TDCM500 BETONNIERE 500 LITRES ont été conçus pour utiliser les bétonnières tractables en toutes circonstances, en les maintenant stables
DÉTAILS TECHNIQUES DU TDCM500.
Capacité du réservoir 500 litres
Volume de mélange (environ) 435 Lt
*En sacs ciment 4 sacs de 25 kg
Moteur électrique 2 CV
Moteur à essence de 6,5 CV
Moteur diesel 9 CV
Poids 360-500 kg
Longueur 380cm
Largeur 115cm
Hauteur 173cm
Un conteneur 40HQ peut charger 26 unités ou 40 unités.
Le tambour de mélange est fabriqué en fonte et non en tôle d'acier mince emboutie qui est moulée en une seule fois.
L'engrenage conique de plus grande taille offre une durée de vie plus longue et un fonctionnement plus facile du volant pour contrôler le mélange du tambour.
La bétonnière peut être fournie avec une grande cabine et un siège réglable, adaptée à tous les types de moteurs diesel, électriques et à essence des grandes marques internationales.
Un cadre de base plus solide et solide pour la bétonnière maintient le mélange ou le transport de la bétonnière toujours stable et solide.
Quatre roues pneumatiques d'une épaisseur de 400-12 ou 450-12 en option, des centres spéciaux solides avec roulements et graisseurs et un timon renforcé
Le revêtement en poudre offre une protection contre les UV, la durabilité et la résistance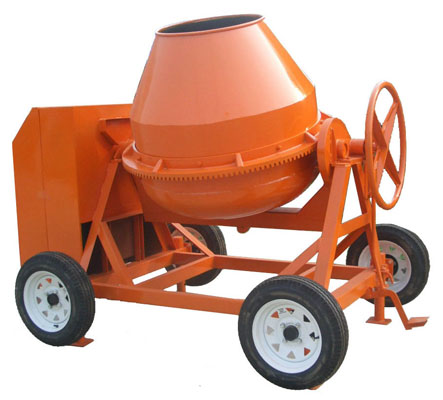 Special structural features and specific accessories of TDCM500 have been designed to use the towable concrete mixers in all circumstances, keeping them stable
TECHNICAL DETAILS OF TDCM500.
Tank capacity 500 Lt
Mixing volume (approx.) 435 Lt
*In cement bags 4 bags of 25 kg
2 HP electric motor
6.5 HP petrol engine
9 HP diesel engine
Weight 360-500 kg
Length 215cm
Width 115cm
Height 163cm
One 40HQ container can load 26units or 40units.
The mixing drum is made by cast iron, not pressed thin type steel plate which is mouled at one time.
Larger size bevel gear provides longer lifespan and easier operation of hand wheel to control drum mixing.
The concrete mixer can be supplied with a large cabin and adjustable seat, suitable for all types of diesel, electric and gasoline engines of major international brands.
Stronger and solid base frame for concrete mixer keeps mixing or transportion of concrete mixer always stable and sound.
Four pneumatic wheels with a thickness of 400-12 or optional 450-12, special strong centers with bearings and grease nipples and a reinforced drawbar
Powder coating provides UV protection, durability and strength