Currently we are selling 500kg portable building hoist powered by petrol engine power and electric motor.
Both hoists has break especially for electric motor under the situation of unexpected electricity blackout.
We prepare extra parts for hosit, such as up to 200liters wheel barrow, portable block frame, concrete bucket for different purposes on construction site.
Hoist is regularly placed on the floor no more than 30m high, necessary to put on counterweight(2times heavier than lifted goods) at one side before working.
We also welcome the advices or technical suggestions about our winch hoist to better serve the construction jobs.
Type one: petrol engine hoist PBH500
Model PBH500
Max lifting capacity 500kg
Lifting speed 15-30m/min
Wire rope size Dia 6mm
Max Lifting height 30 m
Power source Honda Petrol Engine GX160 or Robin EY20
Weight of hoisting unit 140kg include Gearbox
Overall size 3040mm 1335 mm 2220mm
Total weight 244 kg
Balance weight prepared by users 250kg
Container loading plan 1*20'/25 Units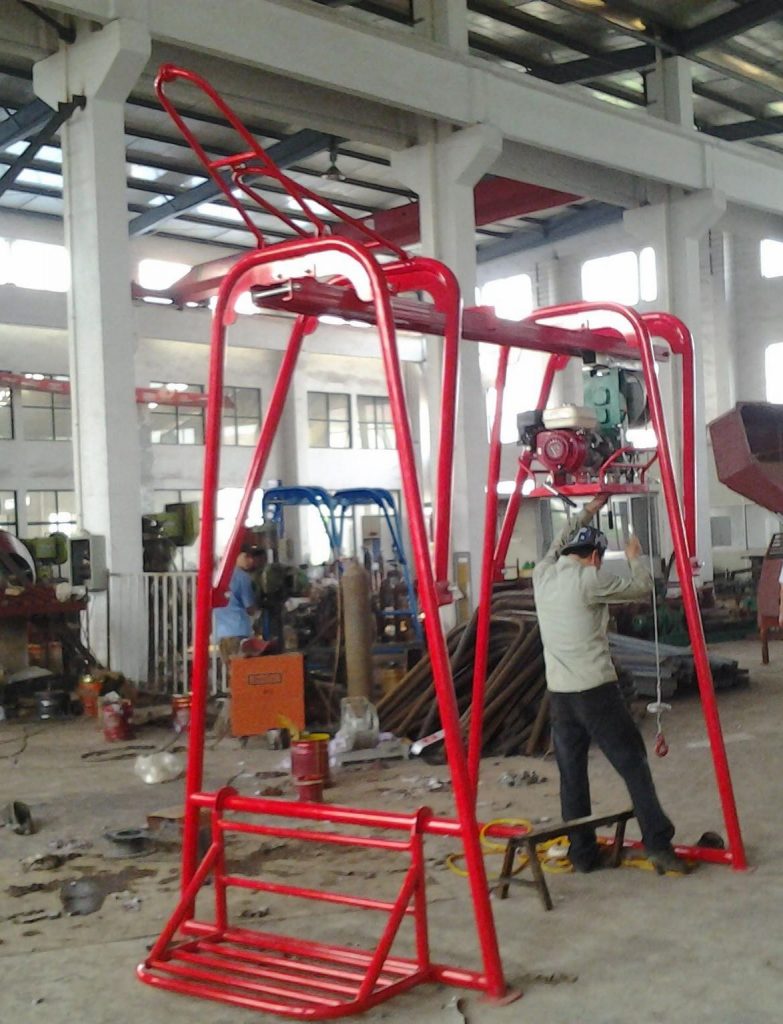 Type two: electric motor powered hoist PBH500
Model PBH500 electric cable winch hosit
Max Lifting Capacity 500kg single cable
Lifting Speed 14m/min
Winch cable Size Dia.6mm
Max Lifting High 30m
Electric motor power AC 220v 50Hz 4000W
Electric motor power AC 380v 50Hz 2200w
Total Weight 148kg
Balamce weight(by user) double weight as the lifted item
Frame height 2.35m in working condition
no.16 liting beam length 3m
Distane of lifting beam to floor 1.9m
Distane of lifting hook to floor 1.25m
PACKAGING SIZE: 3450 X 1630 X 651 mm