Model
RDCM500-16DH
Drum volume
2600L
Capacity of loading
750L
Capacity of discharging
500L
Drum thickness
5mm
Hopper thickness
3mm
Capacity of water tank
140L
Output
18 -22 cbm/hour
Drum rotating speed
13r.p.m
Max. Towing speed
20km/h
Power
Changchai L24NM Diesel engine
or Changfa CF22 marine diesel engine
Power source
15kw/20hp
Overall size (L×W×H)
3750×2240×3800mm
Total weight
2050kg
Hopper lifting model
Hydraulic tipping hopper
Towing wheel
Two wheels or Four wheels
1×20' container
2 Unit
1× 40'GP container
4 Unit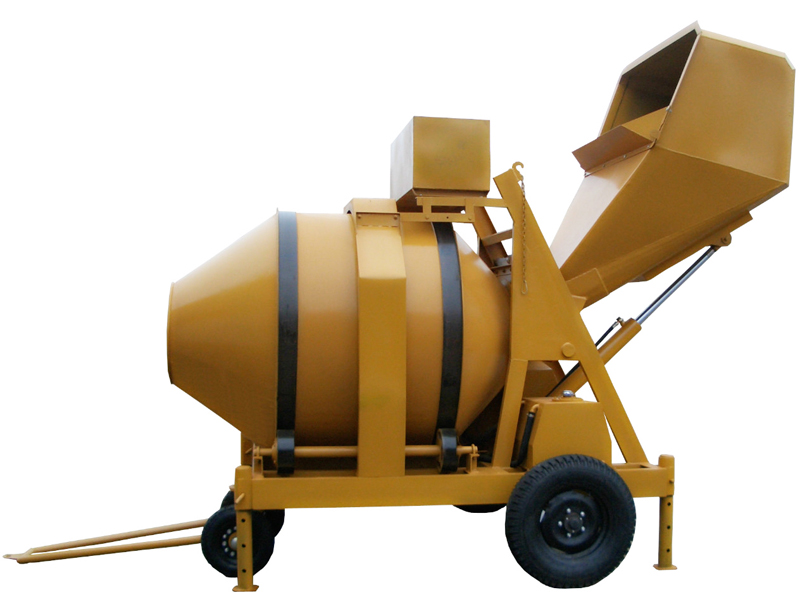 ◇Heavy duty channel chassis provides durability and stronger support in the areas where you need it.
◇Four jack legs give maximum stability throughout the mixing cycle.
◇Towable chassis with two pneumatic tyred wheels, Hydraulic tipping hopper.
5mm thick mixing drum.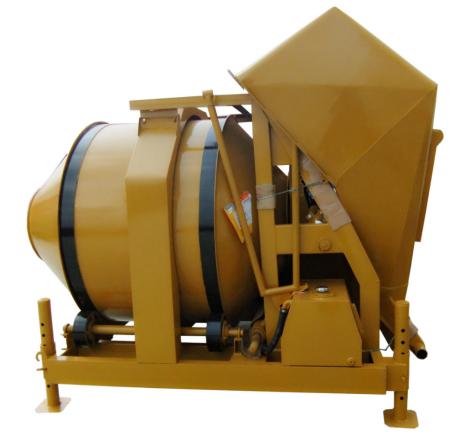 Self loading concrete mixer mixing principle:
The drum rotates in one direction for mixing and in the opposite direction for discharging the concrete. There are two types of blades attached to the inner walls of the drum. One set drags the concrete upwards and toward the center of the mixer when the drum rotates in one direction; the second set of blades pushes the concrete toward the opening when the drum rotates in the other direction. The blades have a spiral arrangement to obtain the desired effect for discharging and mixing.
Feature 1:
Top quality Gold Crown diesel engine.
Feature 2:Towing bar provided.
Feature 3:Chain transmission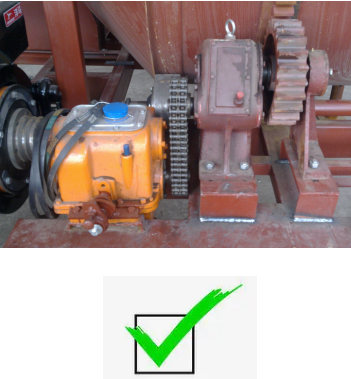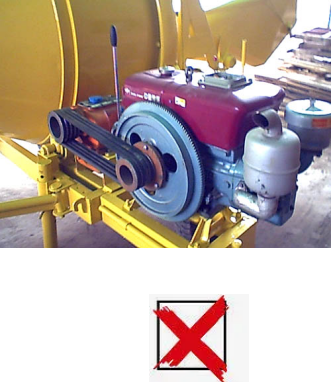 Feature 4:Auto locked control lever to avoid sudden switch between mixing rotation and discharging rotation of drum.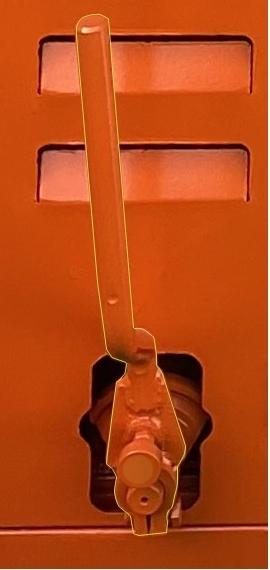 Feature 6:Flange type wheel axel and steering mechanism

Feature 7:Side located air filter protects the engine from dust.